News
Basketball Jersey Hanger for the Playoffs!
by Nyden Kovatchev on Apr 14, 2018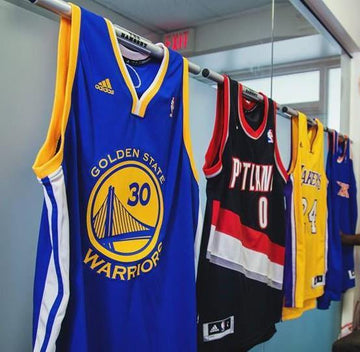 For all you NBA basketball fans out there the Jersey Mount is the only Jersey Hanger on the market that can be installed or mounted to any surface type! Attaches to the wall or ceiling and does not need screws for installation! Great for all basketball fans and the Jersey Mount is great for decorating kids rooms, offices, fan caves and much more! Get yours today!