News
Best Locker Room Speeches Of All Time
by Nyden Kovatchev on Jun 23, 2023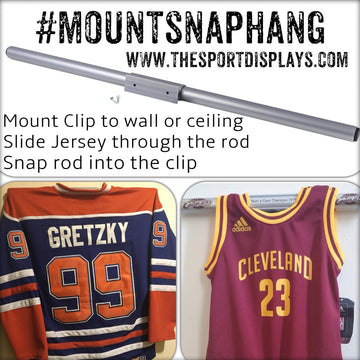 There have been many memorable locker room speeches in the world of sports that have inspired teams and players to achieve greatness. Here are some of the best locker room speeches of all time:
Herb Brooks - "Miracle" Speech: Before the 1980 Winter Olympics, where the United States ice hockey team faced the heavily favored Soviet Union, coach Herb Brooks delivered a powerful speech. He motivated his team by saying, "Great moments are born from great opportunity. And that's what you have here tonight, boys. That's what you've earned here tonight. One game. If we played 'em ten times, they might win nine. But not this game... Tonight, we are the greatest hockey team in the world."

Ray Lewis - "No Weapon" Speech: Before the Baltimore Ravens played in Super Bowl XLVII in 2013, Ray Lewis, a legendary linebacker, delivered an emotional speech to his teammates. He said, "No weapon formed against you shall prosper... Every single one of you, before you step out of this locker room, I want you to look around this locker room and decide, who would you run through a wall for?"

Al Pacino - "Inches" Speech (from the movie Any Given Sunday): In this iconic speech, Al Pacino, playing the role of a football coach, delivers a passionate address to his team. He emphasizes the importance of fighting for every inch in the game of football, using it as a metaphor for life. The speech is known for its intensity and memorable lines, such as "The inches we need are everywhere around us."

Lou Holtz - "A Champion" Speech: Lou Holtz, former college football coach, delivered a motivational speech to his Notre Dame football team before a game against the University of Southern California (USC). He spoke about what it takes to be a champion, emphasizing the importance of belief, commitment, and effort. His speech is remembered for its inspiring message and the way he delivered it with conviction.

Vince Lombardi - "What It Takes to Be Number One" Speech: Vince Lombardi, one of the greatest football coaches in history, gave a powerful speech about the commitment, dedication, and teamwork required to be a winner. He famously said, "Winning is not a sometime thing; it's an all the time thing. You don't win once in a while; you don't do things right once in a while; you do them right all the time."
These speeches are just a few examples of the many impactful locker room speeches that have occurred throughout sports history. They showcase the power of words in motivating and inspiring individuals and teams to achieve their best.