News
Enhance Your Hockey Memorabilia with a Hockey Jersey Display Frame
by Epsilon Access on Sep 26, 2023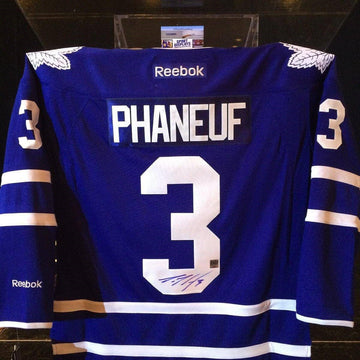 Are you a passionate hockey enthusiast with a collection of prized hockey jerseys? If so, you understand the importance of preserving and showcasing these cherished items. A hockey jersey display frame is the perfect solution to elevate your collection to the next level.
Let's discuss the benefits of using a jersey display frame and why you should consider investing in one.
Preserve Your Hockey Legacy
Your hockey jerseys hold a special place in your heart, each one representing a memorable game or a favorite player. Over time, exposure to light and dust can cause jerseys to fade and deteriorate. A hockey jersey display frame provides protection from these elements, ensuring your jerseys remain in pristine condition for years to come.
Showcase Your Passion
A display frame for hockey jerseys allows you to proudly display your collection. Whether you have jerseys autographed by legendary players or rare vintage jerseys, a frame will transform them into a focal point in your home or office. It's not just about storing them; it's about celebrating your passion for the sport.
Quality Matters: Choose the Right Hockey Jersey Display Frame
When selecting a display frame for your hockey jerseys, it's crucial to consider the quality of the frame and its features. At Sport Displays, we offer a wide range of high-quality display frames for hockey jerseys designed to meet the needs of collectors like you.
Material Matters
Our frames are constructed from durable materials that provide UV protection, preventing your jerseys from fading due to sunlight exposure. They also feature high-quality acrylic that minimizes glare while ensuring crystal-clear visibility of your jerseys.
Customization Options
One size doesn't fit all when it comes to jersey frames. We offer different size options to ensure your frame complements your jerseys perfectly. From different frame finishes to mat colors, you can create a display that matches your unique style.
Easy Installation and Maintenance
Our jersey display frames are designed with ease of use in mind. Installing your jersey is a breeze, and you can change the display whenever you want to showcase a new addition to your collection. Maintenance is minimal, ensuring your jerseys remain in top condition without much effort on your part.
A Great Gift Idea
If you're looking for a thoughtful gift for a fellow hockey enthusiast, a jersey display frame is an excellent choice. It's a gift that not only shows your appreciation for their passion but also helps them protect and showcase their cherished jerseys.
The End Note
A hockey jersey display frame is an essential investment for any serious hockey memorabilia collector. It preserves the legacy of your jerseys, allowing you to express your passion for the sport with pride.
At Sport Displays, we offer top-quality frames with customization options to suit your style. Don't let your precious jerseys fade away; display them in style and make them a conversation starter in your home or office. It's time to take your hockey memorabilia collection to new heights with our jersey display frames.