News
History of the "Man Cave"
by Nyden Kovatchev on Apr 24, 2023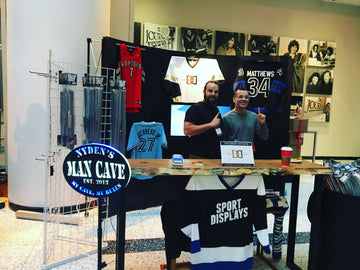 The concept of a "man cave" can be traced back to ancient times when men would gather in caves to escape the elements and socialize with each other. However, in modern times, the term "man cave" refers to a specific space within a home or building that is designated for a man's personal use and enjoyment.
The term "man cave" gained popularity in the 1990s, as men began to reclaim spaces within their homes for their own hobbies and interests. These spaces were often located in basements, garages, or spare rooms and were designed to be a place where men could escape from the stresses of daily life and indulge in their favorite activities.
Over time, the concept of the man cave has evolved to include a wide range of spaces and activities. Some man caves are dedicated to sports, with large TVs and comfortable seating for watching games. Others are designed for hobbies such as woodworking, gaming, or music.
The man cave has become a symbol of masculinity and a way for men to express their individuality and independence. It has also been criticized for promoting gender stereotypes and reinforcing traditional gender roles.
Despite the controversy, the man cave remains a popular concept and has even spawned a number of TV shows and magazines dedicated to its design and construction.
Fun Fact: The easiest, most affordable and quickest way to decorate or start a fancave or "mancave" is by using the Jersey Mount from Sport Displays, www.thesportdisplays.com.  Jersey Mounts can be used to display any type of jersey, fan apparel, jackets, uniforms, banners, flags, medals and much more! Also, the Jersey Mount can be installed simply by using 3M Command strips! Mount the Jersey Mount to any surface type including the ceiling and start your fan cave today!