News
Sport Displays Fundraising voted #1 for Sports Leagues in North America
by Nyden Kovatchev on Apr 11, 2022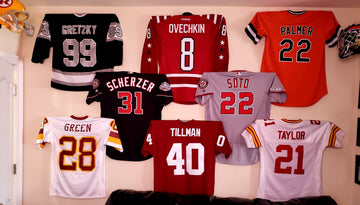 Sport Displays has been voted the #1 Sports Team/League fundraiser of 2022/2023!!
We are extremely honored and excited to have been voted the #1 Fundraising company of 2022/2023.  Over the past 7 years fundraising as become a massive part of our business and after what covid did to many leagues and teams Sport Displays decided to offer the very first no upfont cost, no purchase necessary, no risk fundraiser campaigns! Since launching this new platform we are excited and proud to announce that we have already raised over 2.5 million dollars for leagues and teams throughout North America which is absolutely incredible.
If you are looking for a fundraiser for your league or team, reach out to us as our no upfront, no risk fundraisers are now available. 
Our fundraisers are extremely effective as they are completed in only 1 week.  You are not required to purchase any of our products upfront.  You do not need to go door to door to sell our product.  Our fundraisers are extremely fast, easy to organize as Sport Displays will do almost all the work for you and most importantly they are by far the most lucrative and profitable fundraisers in the market.
Check us out today to learn more.