News
The King has arrived in LA
by Nyden Kovatchev on Jul 12, 2018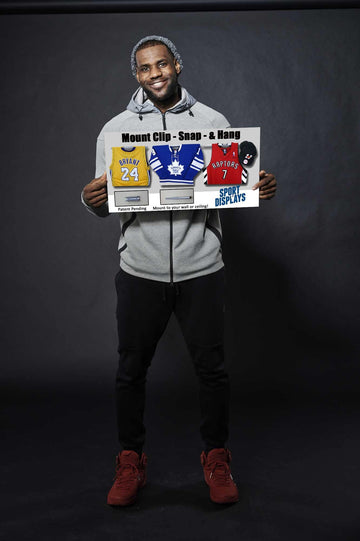 If you are a Laker Fan, the last couple of weeks has been very exciting for you.  For a franchise with a ton of history and talent over the years, they have added likely the best player in the NBA with Lebron James! 
If you are a Laker fan, you have likely already picked up your Lebron James Jersey, however have you figured out how you will show off the new King of LAs jersey?
Look no further then the Jersey Mount from Sport Displays.  the Jersey Mount Display System is easy to use, easy to install, is affordable and can allow access to your favorite jersey on game day!