News
The Sport Displays - The New Way to Display Merchandise in Retail
by Jamie Ramsden on Jun 12, 2016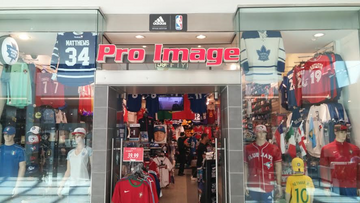 The New Way to Display Merchandise in Retail
As a retail manager or owner you have only seconds to truly grab your customers interest in purchasing an item.  Using the Jersey Mount or (Retail Mount) retailers can quickly show off their merchandise in a way that is clean, impressionable, easy to find and loud enough for your consumers to find and consider. 
The Retail Mount is affordable and can even be branded with pricing, specials, discounts, logos and much more. Another great feature is by using 3M command strips, Retail Mounts can be attached to any surface type including the ceiling, brick, glass on your store front and much more!
Retail Mounts can come in any size and color and for women's clothes even offer the opportunity to accessorize with jewelry!  Make that piece of clothing you are trying to sell easily available for your consumers by creating a unique visual special experience. 
6 seconds: The time it takes for a consumer to switch to a competitor when they can't find their usual brand on the shelf.
76%: The in-store decision rate (or the total of unplanned and brand-switch purchases).
13%: The percentage of time customers spend looking at in-store displays.
3 minutes: The maximum amount of time customers will spend waiting in line before becoming aggravated by the wait.
90%: The percentage of shoppers who use their smartphone for pre-shopping activities (StoresupportCanada)