News
Top 10 World Records!
by Nyden Kovatchev on May 05, 2023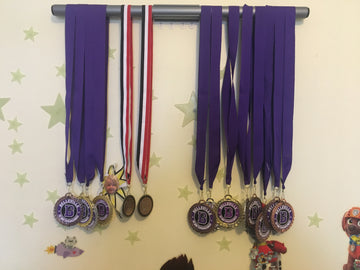 There are countless world records that have been achieved over the years, but here are some of the most impressive and iconic ones:
Usain Bolt's 100m and 200m world records: In 2009, Jamaican sprinter Usain Bolt set the world records for both the 100-meter dash (9.58 seconds) and 200-meter dash (19.19 seconds) at the World Championships in Berlin, Germany. These records still stand today.

Michael Phelps' Olympic medal count: American swimmer Michael Phelps holds the record for the most Olympic medals won by an individual athlete, with a total of 28 medals (23 gold, 3 silver, and 2 bronze) across 5 Olympic Games.

Roger Federer's Grand Slam titles: Swiss tennis player Roger Federer holds the record for the most Grand Slam titles won by a male player, with a total of 20 titles across his career.

Jarmila Kratochvílová's 800m world record: Czech athlete Jarmila Kratochvílová set the women's 800m world record in 1983 with a time of 1:53.28, which still stands as the world record today.

Bob Beamon's long jump record: American athlete Bob Beamon set the long jump world record at the 1968 Summer Olympics in Mexico City, with a leap of 8.90 meters (29 feet, 2.5 inches). This record stood for 23 years until it was broken in 1991.

Eliud Kipchoge's marathon record: Kenyan runner Eliud Kipchoge set the men's marathon world record in 2018 with a time of 2:01:39 at the Berlin Marathon.

Simone Biles' gymnastics records: American gymnast Simone Biles holds the records for the most world championship gold medals won by a gymnast (19) and the most Olympic gold medals won by a female gymnast (7).
These are just a few examples of some of the greatest world records of all time.
If you are an athlete and are looking for a way to display your favorite jersey or your medal collection check out the Jersey Mount and Medal Mount from Sport Displays today! www.thesportdisplays.com