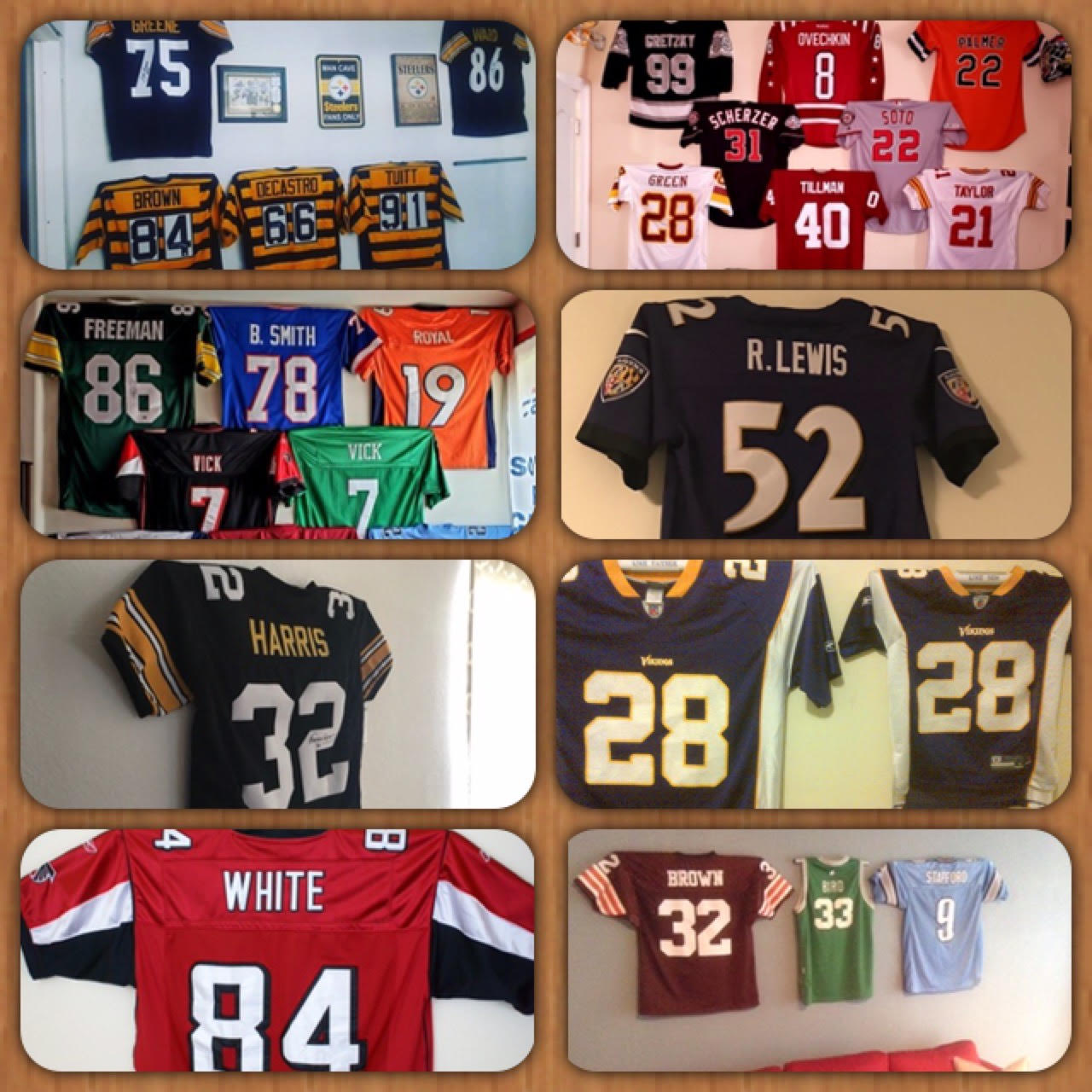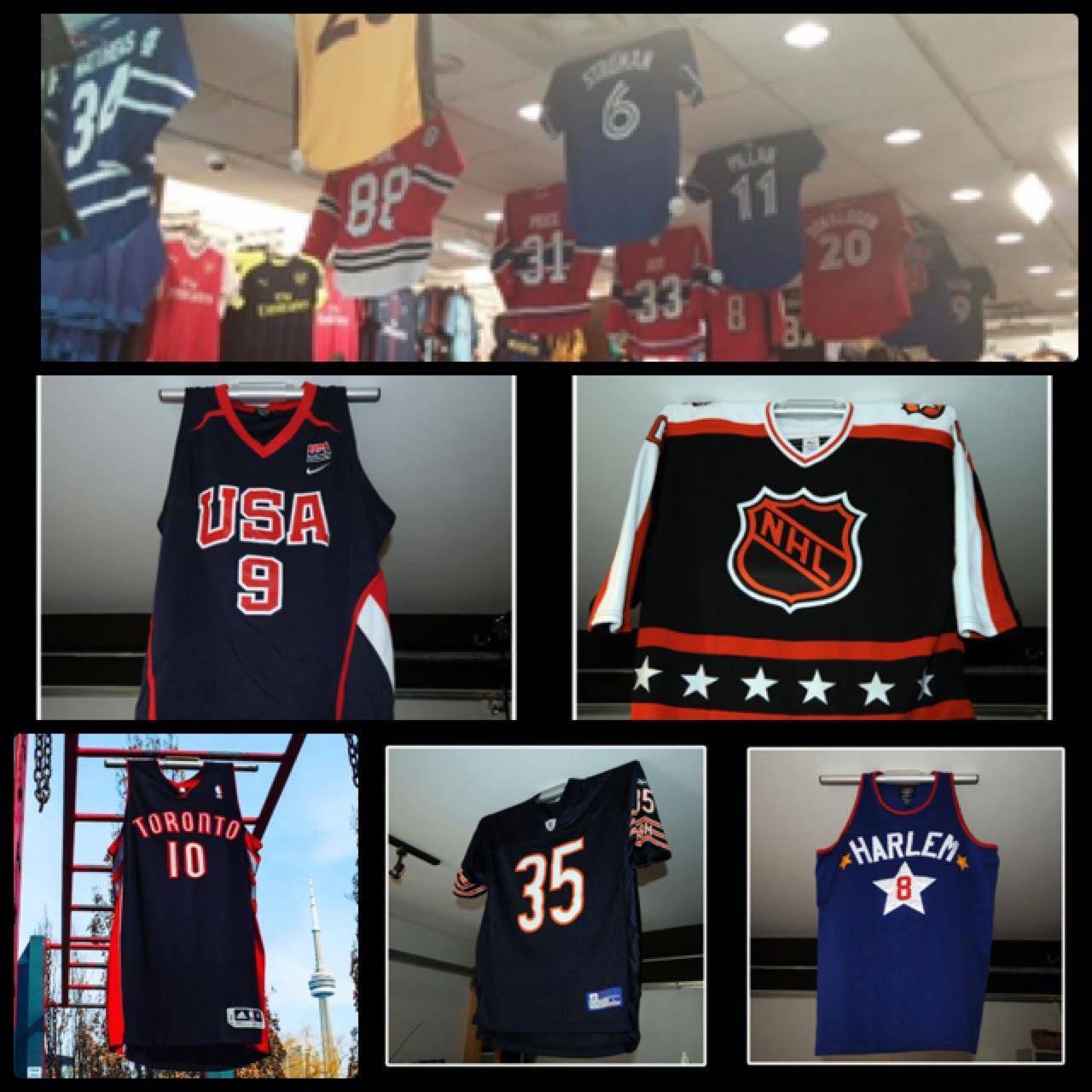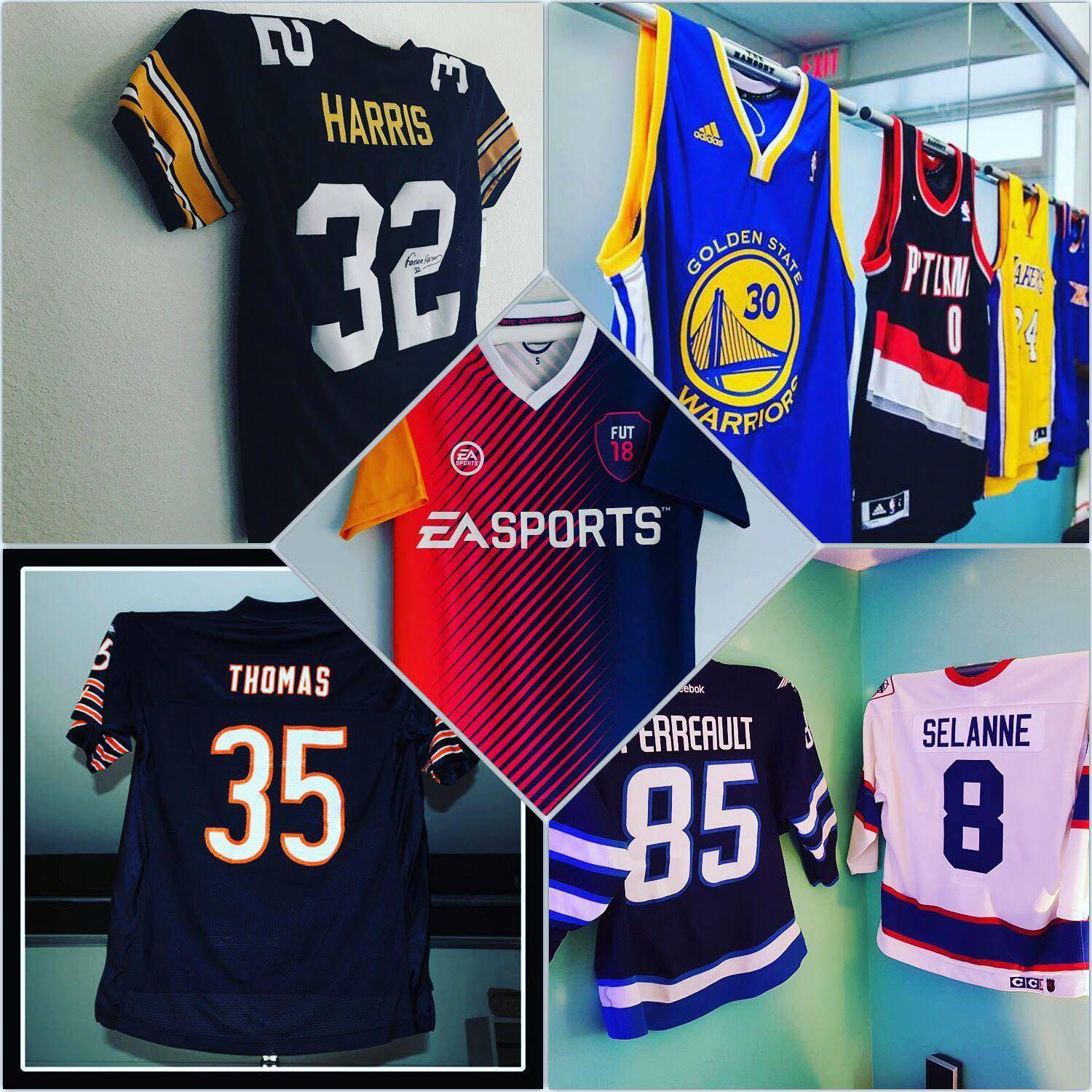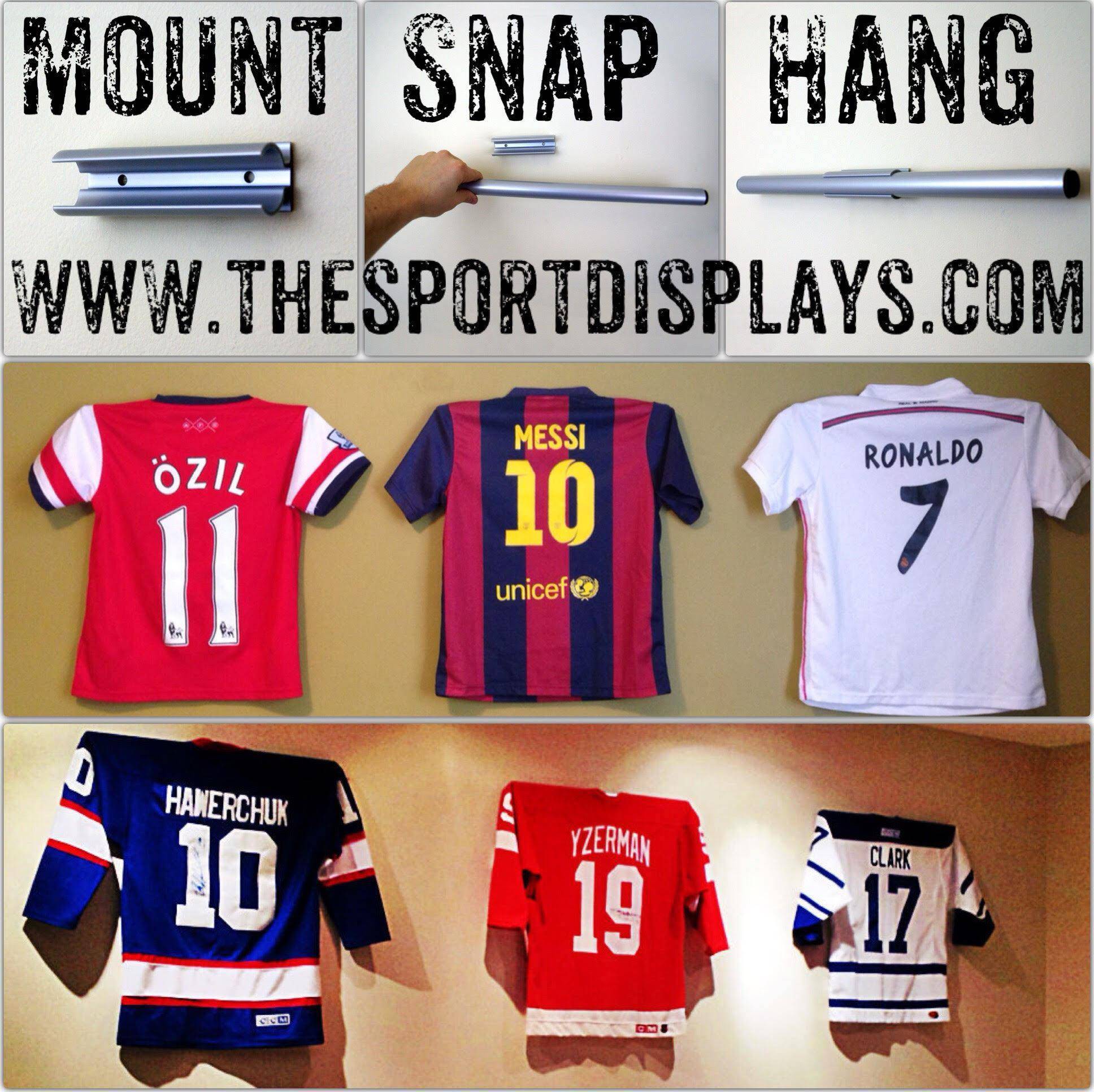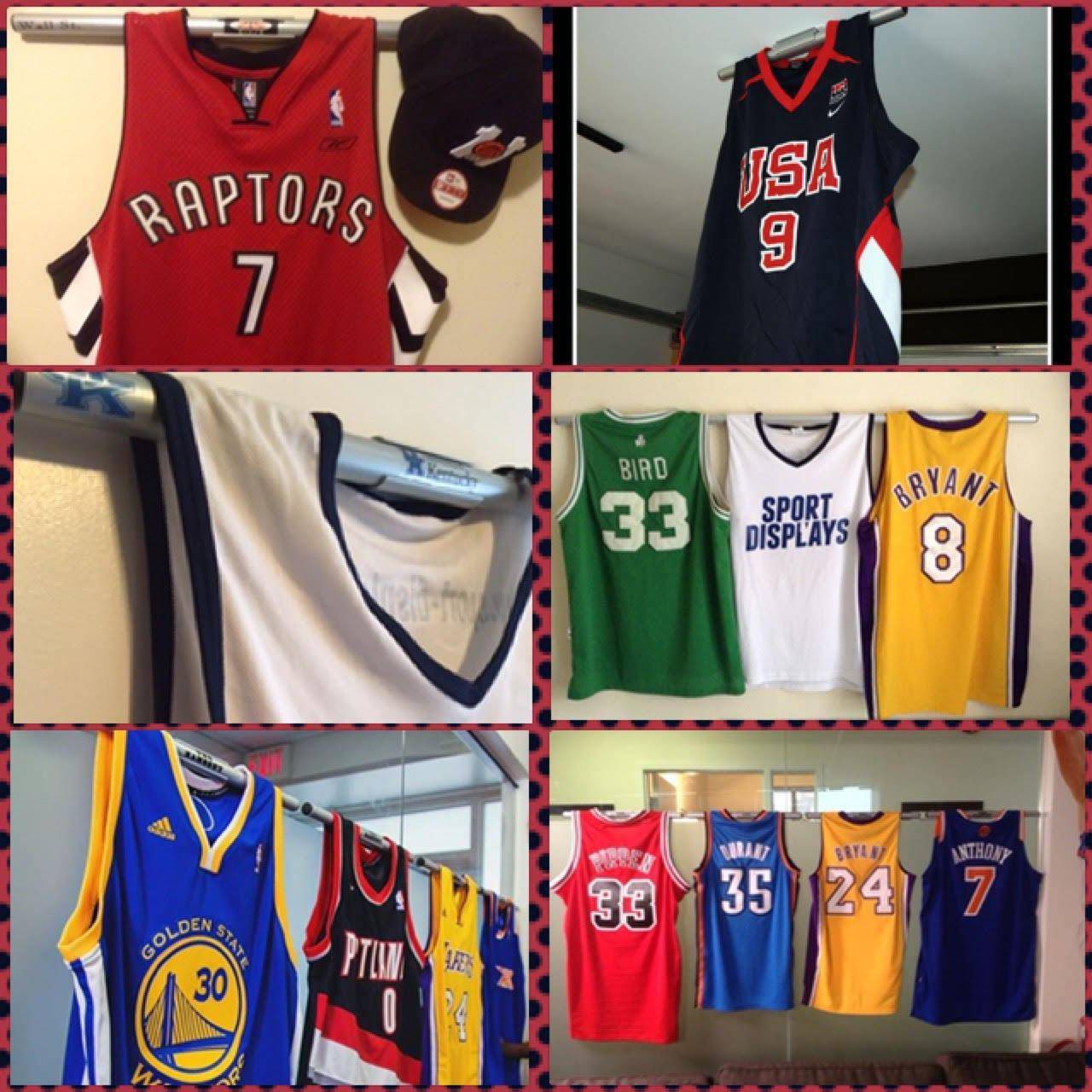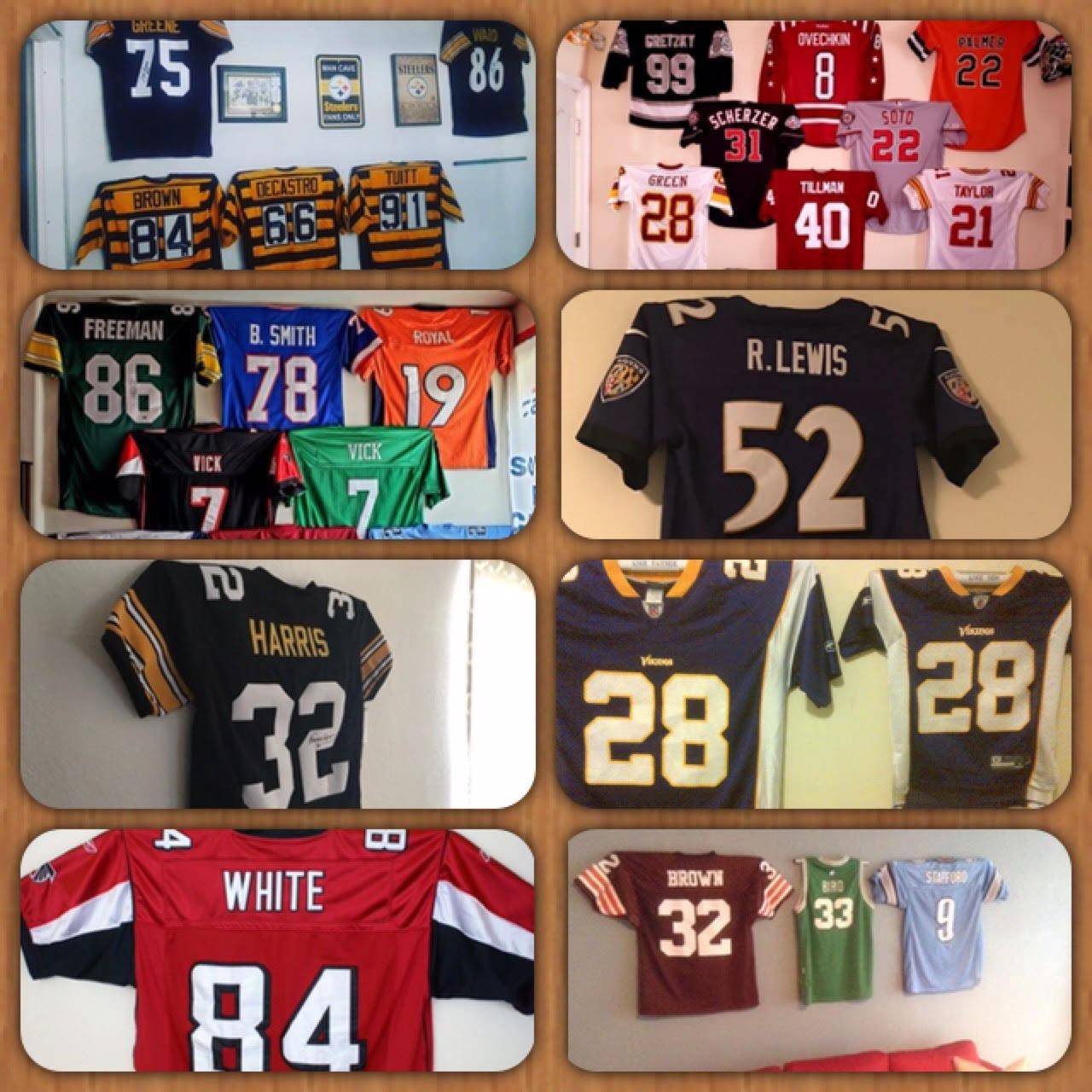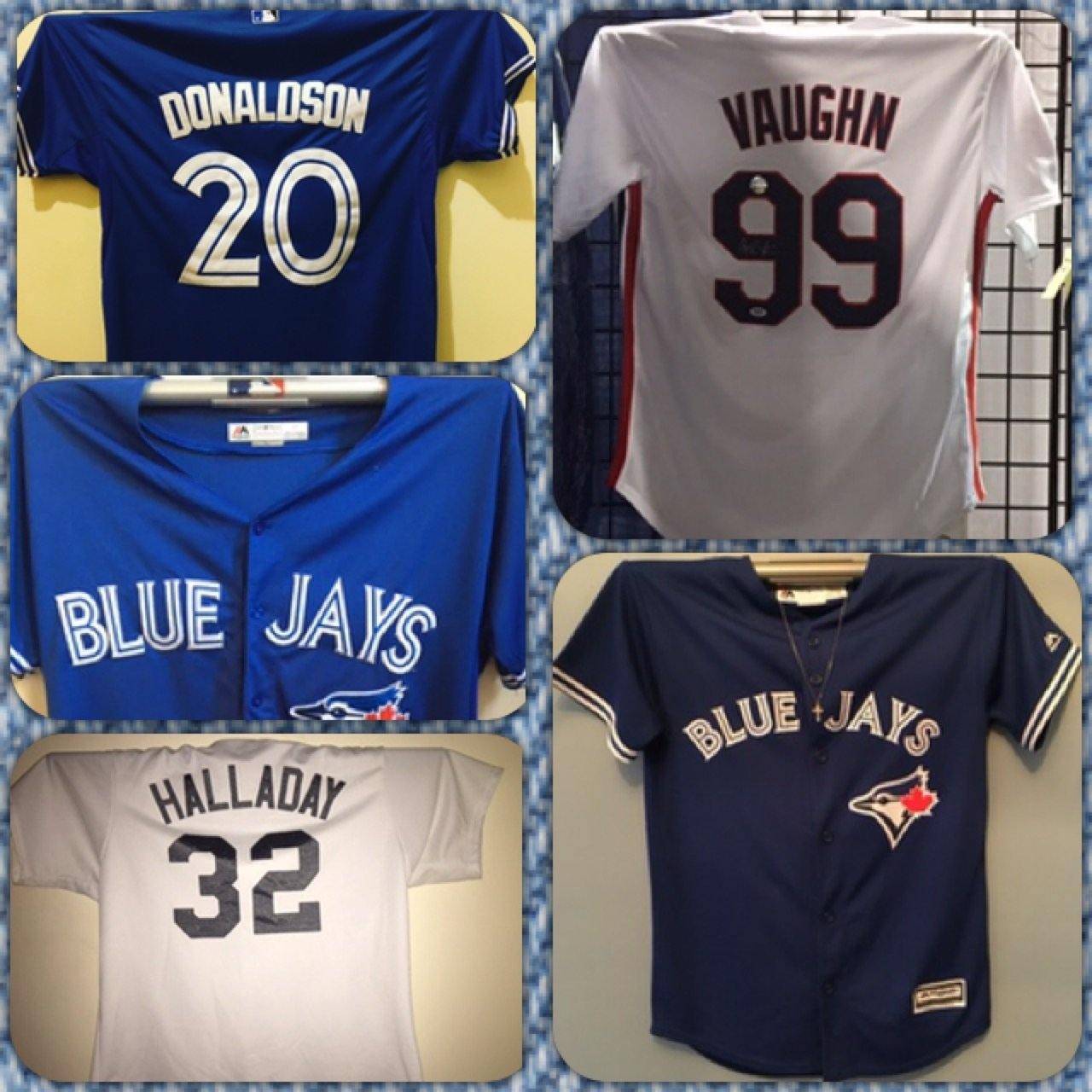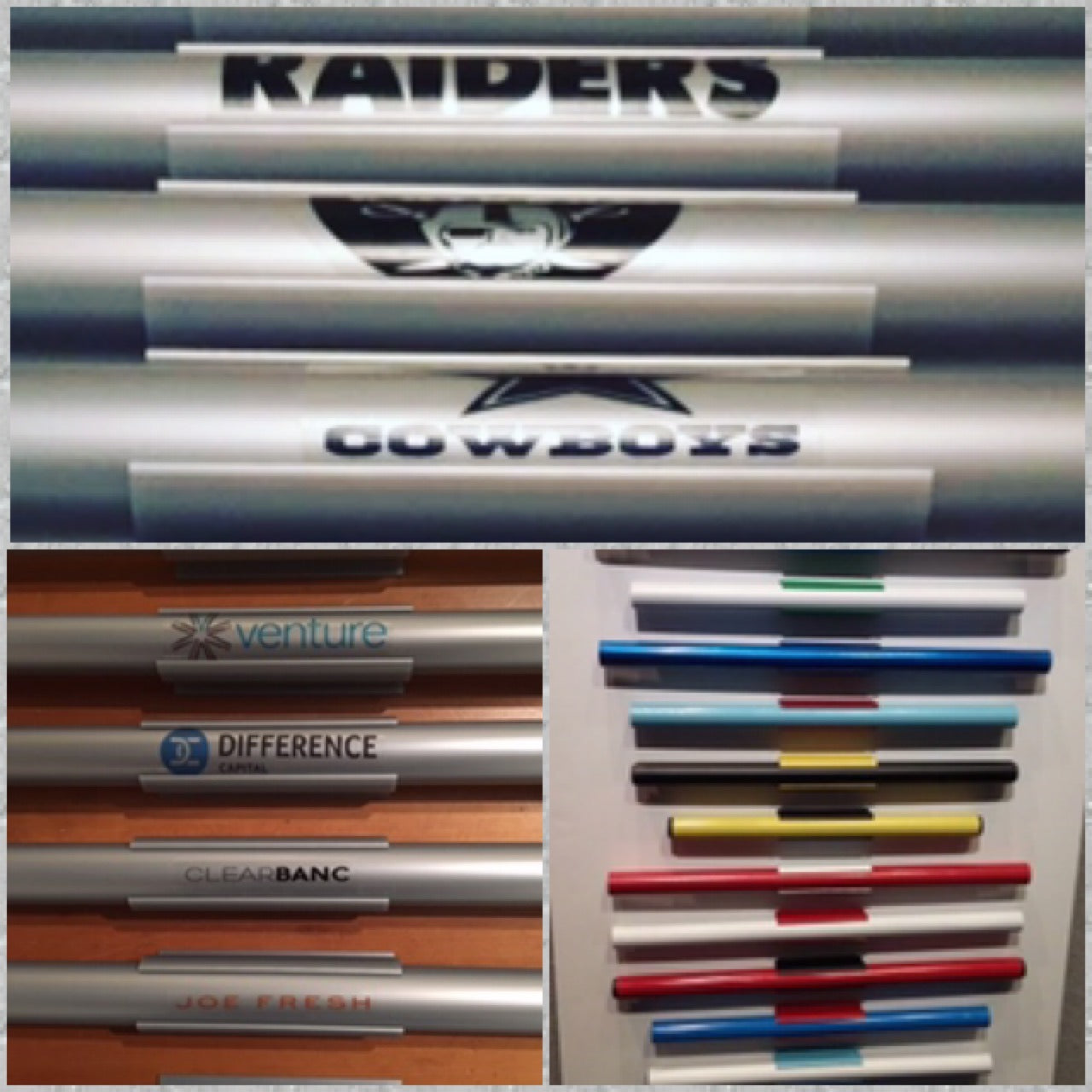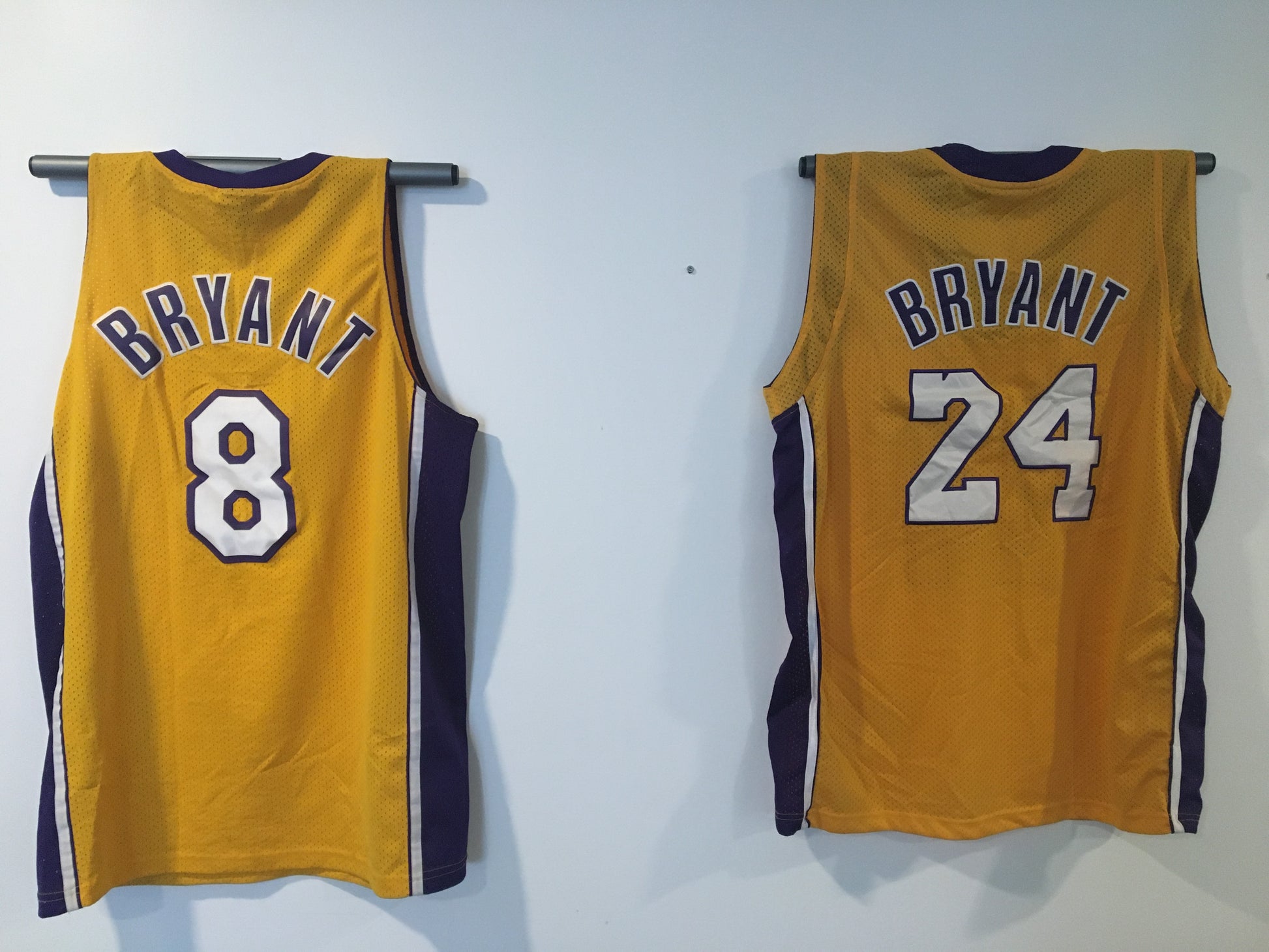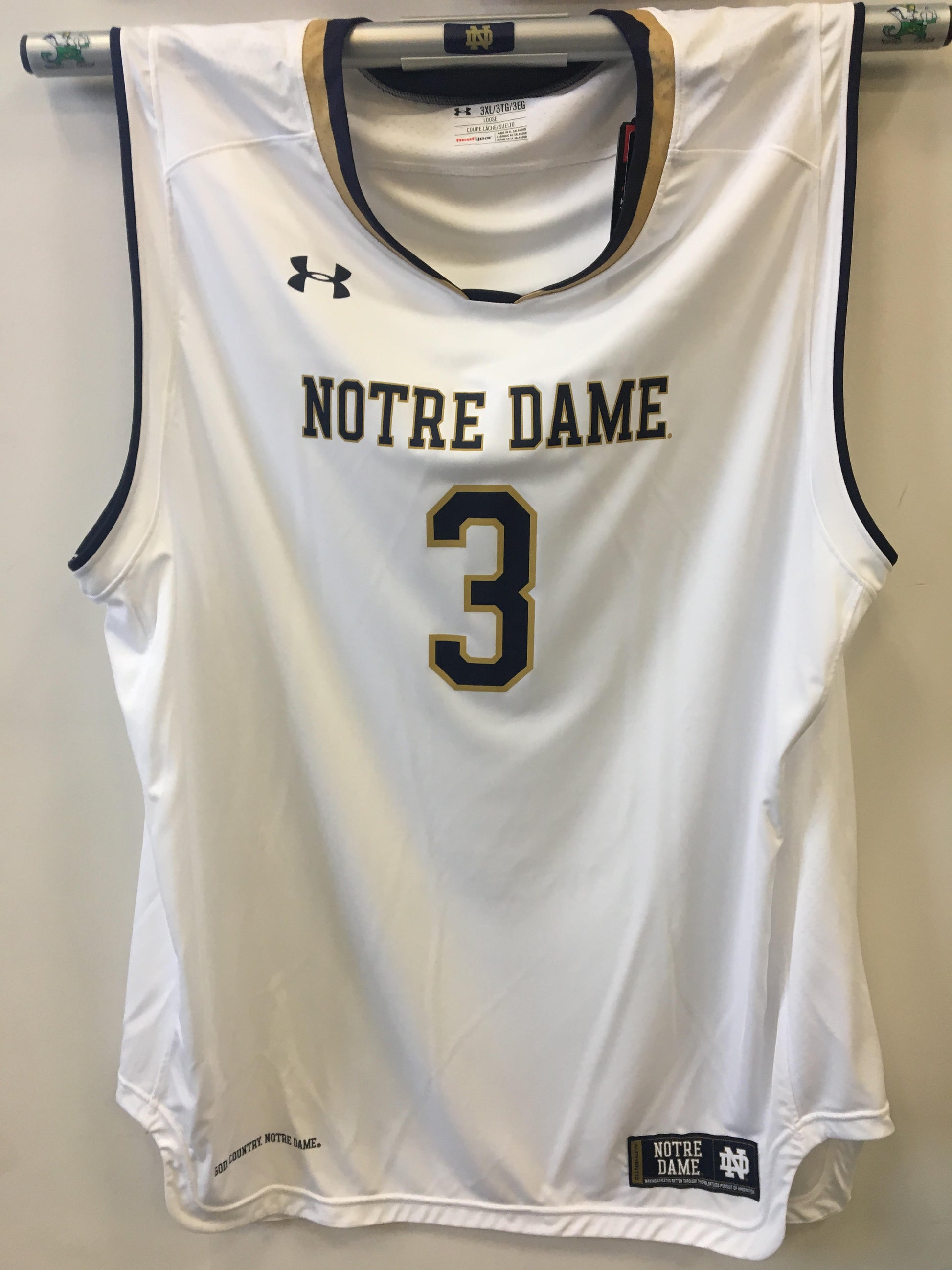 Jersey Mount 5 PACK DEAL!!!!
Sale price
$160.00
Regular price
Product description
Features
Faqs
Size Chart
The Perfect Deal for the Perfect time for Sports Fans

5 Jersey Mount Displays for $115!! That is $23.00 per Jersey Mount!! Get yours today!!

Jersey Mounts can be mounted to the wall, ceiling or inside of shadowboxes! Use the Jersey Mount for your fan cave, children's room, office, dorm room and much more! Get this deal before it runs out!
The Jersey Mount from Sport Displays is the most affordable, easy to install and professional way for fans of all ages and sports to hang, display or show off their favorite jersey or fan apparel to the wall, ceiling or inside of shadow boxes.

Jersey Mount Features:

- 100% made and manufactured in North America

- Can be mounted to any surface type including the ceiling and inside of shadow boxes using 3M Command strips.

- Game Day feature allows for quick access to your favorite jersey on game day or if you want to interchange your jersey for another.
What is the Jersey Mount?
Jersey Mount is an innovative patent pending jersey display. The simple design includes only 2 components. The clip and the mount bar. 
How do I mount my Jersey Mount?
Screws are provided with Jersey Mount, however, we recommend using 3M 2 sided compound tape. simply place a strip on the back of the clip and mount on any surface.
Where can I mount my Jersey Mount?
If you use the 3M compound tape method Jersey Mount can be mounted on any surface, on the wall or even on the ceiling without causing any damage to the surface.
What does the Jersey Mount do?
Place the mount bar inside the neck of the Jersey and push the bar into the clip. The clip holds the mount bar in place and hangs your favorite jersey for you displaying perfectly. 
Does the Jersey Mount come in different sizes?
Yes. Different sized mount bars are required depending on the chest size of your jersey. Just select the size of your Jersey and what sport it is for and we will do the rest.
Where is the sport displays based?
We currently reside in Canada.
Do you Ship to my location?
We ship to mainland USA and Canada exclusively at the moment. World domination is only a few steps away though.
How much does shipping cost?
We want you to experience our awesome product for as little as possible so at least for the moment we are shipping for free to the above mentioned locations.
What Happen if I order the wrong size?
Just send back the Jersey Mount and we will replace it free off charge. If you decide you don't want it, which we're sure you won't, we will give you your money back no questions asked. we're nice like that.
Can I use Jersey Mount in my store?
Originally, we created Jersey Mount for sport's jerseys, but, it is pretty clear that they are awesome for many other things. Once it's yours, it's yours, use it for whatever you want.
Does Jersey Mount come in different colours?
Yes. Jersey Mount is fully customizable. We can brand them with your favorite team colors, name, logo's or anything your heart desires. Just get in touch through our contact us page.
Can I buy Jersey Mount from a store near me?
Some really exciting things are happening here at the moment and we should be in stores very soon. Keep checking our news updates for more info.
Can I use the Jersey Mount for my next fundraiser?
Absolutely. The Jersey Mount has been used in many fundraisers over the years! If your club, organization, charity, team or school are interested in learning more, please contact us and we would be more than happy to send you over our fundraising kit.
| Jersey Mount | Chest/ Jersey Size | | |
| --- | --- | --- | --- |
| 18 inch | Toddler | | |
| 18 inch | 42" | | |
| 18 or 22 inch | 46" | | |
| 22 inch | 48" - 52" | | |
| 22 or 26 inch | 54"+ | | |
Recommended Jersey Mount Sizes

18 inches are best for: basketball, soccer, rugby, lacrosse, cricket all youth size jerseys and apparel (t-shirts, sweaters, jackets, uniforms, medals, small banners and flags

22 inches are best for: hockey, football, baseball, xl soccer, rugby, motocross, banners and flags

26 inches are best for: xxl hockey, xxl football, xxl baseball, game worn hockey, game worn football, banners and flags