News
5 Reasons why the Jersey Mount Rocks
by Nyden Kovatchev on Jan 04, 2021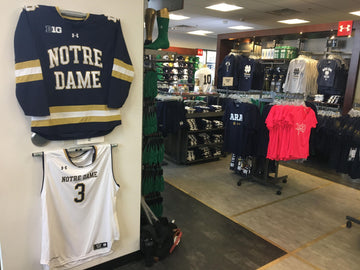 The Jersey Mount is great for so many different reasons.
1- It really is a cool, simple idea that is great for fans of all ages and sports.
2- It can be customized with branding, logos and can even be made in different colors.
3- It can be mounted to any surface type including the ceiling!
4- It is a fantastic product to sell in your retail location or online store pssst, customers/fans always buy multiples of the Jersey Mount! 3 packs and 6 packs are our best sellers.
5- The Jersey Mount is also great to decorate your own retail space. Fast, Easy, Affordable, Efficient and looks great! Check it out! www.thesportdisplays.com