News
Happy Customer Testimonial!!
by Nyden Kovatchev on Jul 17, 2018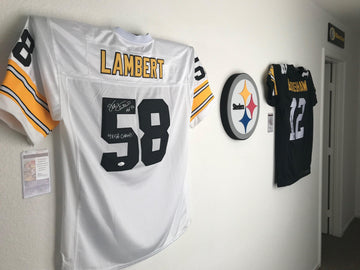 "I encountered these jersey mounts several years ago at a convention and bought one right away! I love how simple the concept of these mounts are and how effectively they display my jerseys. They are easy to hang and make it equally easy to reposition or swap out a jersey. Because of these mounts, I have started to collect more jerseys and have since bought more mounts. They are an easy, effective and affordable alternative to traditional jersey framing."