News
History of the NBA Championship
by Nyden Kovatchev on Apr 24, 2023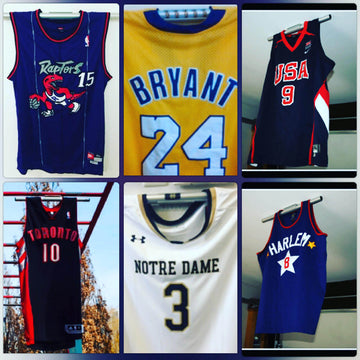 The NBA Finals is the championship series of the National Basketball Association (NBA). It is played annually in June and consists of the winners of the Eastern Conference and Western Conference playoffs.
The NBA Finals began in 1947, when the Philadelphia Warriors defeated the Chicago Stags in the inaugural championship series. From 1949 to 1954, the Minneapolis Lakers dominated the league, winning five championships in six years. The Boston Celtics, led by Bill Russell, then became the dominant team in the 1960s, winning eleven championships in thirteen years.
In the 1980s, the Los Angeles Lakers and the Boston Celtics renewed their historic rivalry, meeting in the NBA Finals three times in four years. The Michael Jordan-led Chicago Bulls then became the team to beat in the 1990s, winning six championships in eight years.
In the early 2000s, the Los Angeles Lakers and the San Antonio Spurs each won multiple championships. The Miami Heat, led by Dwyane Wade and Shaquille O'Neal, won their first championship in 2006, and the following year the Spurs won their fourth title.
In 2008, the Boston Celtics won their seventeenth championship, led by the "Big Three" of Kevin Garnett, Paul Pierce, and Ray Allen. The Kobe Bryant-led Los Angeles Lakers won back-to-back championships in 2009 and 2010.
The Miami Heat, led by LeBron James, won two championships in four years from 2012 to 2013 and again in 2020. The Golden State Warriors, led by Stephen Curry, won three championships in four years from 2015 to 2018.
Overall, the Boston Celtics have won the most NBA championships with 17, followed by the Los Angeles Lakers with 16. The Chicago Bulls and the Golden State Warriors have each won six championships.
Side note: Did you know that the Jersey Mount from Sport Displays, www.thesportdisplays.com can be mounted to any surface type including the ceiling or inside of shadow boxes using 3M Command strips? Also, the Jersey Mount can be used to display team banners just like all the championship teams listed above!