News
Keep It Simple SportsFans!
by Nyden Kovatchev on Jan 16, 2018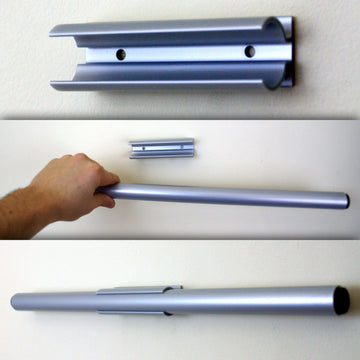 The Jersey Mount is a simplistic yet extremely functional and professional mounting system that every sport fan or enthusiast should have and own! 
Each Jersey Mount comes with one Jersey Rod and one patented Jersey clip that allows quick access on game day.  The Jersey Clip is made using a flexible plastic that allows for fans to quickly snap their Jersey Rod into the holder and if needed out of it.
The Jersey Mount can mount to any surface including the ceiling and can be used for jerseys, banners, flags and all other fan apparel! Get yours today!