News
Messi "I'm Going to Miami!"
by Nyden Kovatchev on Jun 09, 2023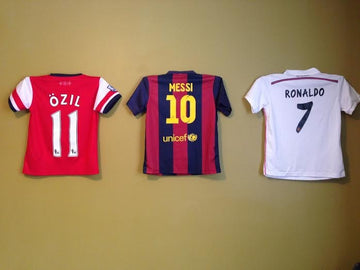 Lionel Messi on Wednesday announced that he is planning to join Major League Soccer side Inter Miami as a free agent after parting ways with French champions Paris St Germain.
Messi, who played his final game for PSG over the weekend, was also considering a move back to Barcelona but that soon fell short due to financial issues with the club.
"I made the decision that I'm going to go to Miami," Messi said in an interview with Mundo Deportivo and Sport newspapers.
"I still haven't closed it 100%. I'm still missing a few things, but we decided to go ahead. If Barcelona didn't work out, I wanted to leave Europe, get out of the spotlight and think more about my family."
Messi, who led Argentina to World Cup glory in Qatar in December and has earned a record seven Ballon d'Or awards, won the Ligue 1 title in his two seasons with PSG as well as the French Super Cup in 2022.
"After winning the World Cup and not being able to go to Barca, it was time to go to the U.S. league to experience football in a different way and enjoy the day-to-day," Messi said.
"Obviously with the same responsibility and desire to want to win and to always do things well. But with more peace of mind."
"The (goat) is coming," MLS tweeted, with a goat animal emoji standing in for the phrase "greatest of all time".
"Millions of MLS fans all over the world welcome you, Leo."
"If it had been a question of money, I would have gone to Arabia or elsewhere where they offered me a lot of money," Messi said.
Inter Miami are co-owned by former England captain David Beckham, who was one of the first major European stars to move to the United States to play in the MLS, winning the MLS Cup twice with Los Angeles Galaxy.