News
Top 10 Sport Wins of All Time
by Nyden Kovatchev on Sep 25, 2023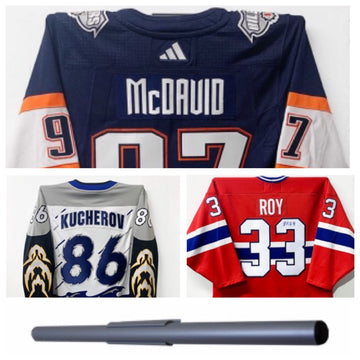 Miracle on Ice (1980): The United States ice hockey team's victory over the heavily favored Soviet Union in the Winter Olympics is often regarded as one of the greatest upsets in sports history.

Brazil's 1970 FIFA World Cup Win: Brazil's national soccer team won the 1970 World Cup with a display of attacking flair and skill, culminating in a 4-1 victory over Italy in the final.

Muhammad Ali vs. George Foreman (1974): Ali's "Rumble in the Jungle" victory over Foreman is considered one of the greatest boxing upsets. Ali employed the "rope-a-dope" strategy to tire Foreman out and then knocked him out in the eighth round.

Boston Red Sox 2004 World Series Win: The Red Sox came back from a 3-0 deficit to defeat the New York Yankees in the American League Championship Series and went on to win their first World Series in 86 years.

Usain Bolt's World Records: Usain Bolt's world records in the 100m and 200m sprints, set in 2009, are iconic in track and field. His charismatic performances and dominance have left an indelible mark.

Roger Bannister's Four-Minute Mile (1954): Roger Bannister broke the four-minute barrier for the mile run, a feat previously thought impossible. His time of 3:59.4 is considered a historic achievement in track and field.

New England Patriots Super Bowl LI Victory (2017): The Patriots overcame a 28-3 deficit to defeat the Atlanta Falcons in Super Bowl LI, the largest comeback in Super Bowl history.

Nadia Comăneci's Perfect 10 (1976): Romanian gymnast Nadia Comăneci became the first gymnast in Olympic history to score a perfect 10.0, which she did seven times during the 1976 Montreal Olympics.

Jackie Robinson's MLB Debut (1947): Jackie Robinson's debut with the Brooklyn Dodgers as the first African American to play in Major League Baseball was a groundbreaking moment for the sport and civil rights.

Michael Phelps' 8 Gold Medals (2008): Swimmer Michael Phelps won an unprecedented eight gold medals at the 2008 Beijing Olympics, setting numerous world records in the process.