News
Dragons Den Featuring Sport Displays Jersey Mount!
by Nyden Kovatchev on Dec 18, 2021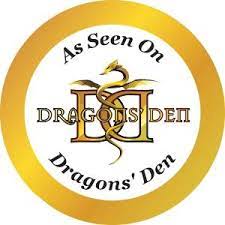 Well it took 7 years and 7 attempts but Sport Displays and our flagship product the Jersey Mount finally made it onto the hit CBC show, Dragon's Den on December 16th, 2021.  Check out the link to watch what happened!
https://www.cbc.ca/dragonsden/m_pitches/sport-displays
It was an absolutely phenomenal experience that I will cherish for the rest of my life.  After 7 attempts to finally making the show it really meant a lot to be featured on such a phenomenal and iconic Canadian show.
As an entrepreneur for the past 15 years and having three previous businesses finally reaching Dragons Den was a phenomenal journey.  A couple of reasons why it meant so much to me was because our company Sport Displays is 100% Canadian made and manufactured.  Even tho we have been told a hundred different times to make the product abroad, we have always stuck to our guns and kept this product 100% Canadian made and manufactured and we hope to continue that with all of our product lines. 
I am so happy and thankful to the producers of Dragons Den for editing our show in a way that was able to showcase our product and even let us explain our fundraising campaign which was a massive part of our business and a big part of where we want to focus a lot of our attention. 
Being an entrepreneur is 24/7 365 and over these past 7 years the ups and downs have been absolutely incredible and diverse.  That being said, we wouldn't change a thing and hopefully one day we will be back in the Den again to share with a new product... perhaps a golf product...