News
History of the NHL Playoffs
by Nyden Kovatchev on Apr 21, 2023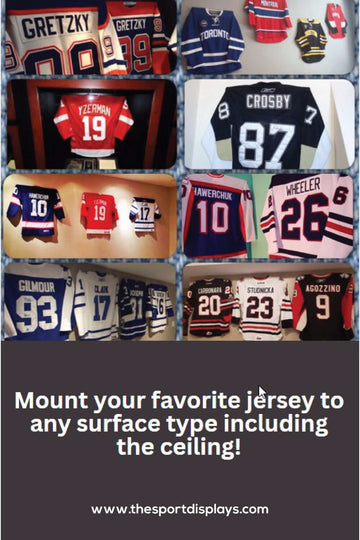 The history of the hockey playoffs can be traced back to the early 1900s when professional hockey was just starting to gain popularity in North America. The Stanley Cup was first awarded in 1893 to the Montreal Hockey Club, and it quickly became the ultimate prize in the sport.
In 1915, the National Hockey League (NHL) was founded, and it quickly became the premier professional hockey league in North America. The NHL playoffs began in 1917 with just four teams competing for the Stanley Cup. Over the years, the number of teams in the playoffs has increased, and the format of the playoffs has evolved to its current 16-team format.
The early years of the playoffs were dominated by the Montreal Canadiens and the Toronto Maple Leafs, who won a combined 24 championships in the first 50 years of the NHL. However, the playoffs were suspended for three years during World War II, and when they resumed in 1946, a new team emerged as a dominant force: the Detroit Red Wings. Led by Gordie Howe, the Red Wings won the Cup four times in six years in the late 1940s and early 1950s.
The 1960s saw the emergence of a new dynasty in the NHL playoffs, as the Montreal Canadiens won five championships in seven years from 1965 to 1971. The 1970s were a period of parity in the playoffs, with eight different teams winning the Cup over the course of the decade.
The 1980s saw the emergence of two new powerhouses in the playoffs: the Edmonton Oilers and the New York Islanders. Led by Wayne Gretzky and Mark Messier, the Oilers won five championships in seven years from 1984 to 1990, while the Islanders won four straight championships from 1980 to 1983.
The 1990s saw the dominance of the Detroit Red Wings, who won four championships in 11 years from 1997 to 2008. The decade also saw the emergence of the Colorado Avalanche as a powerhouse in the playoffs, as they won two championships in their first six years in the league.
The 2000s saw the emergence of the Eastern Conference as a dominant force in the playoffs. The New Jersey Devils won three championships between 2000 and 2003, while the Pittsburgh Penguins and the Carolina Hurricanes won two championships each in the latter half of the decade.
The 2010s were dominated by two teams: the Chicago Blackhawks and the Los Angeles Kings. The Blackhawks won three championships in six years from 2010 to 2015, while the Kings won two championships in three years from 2012 to 2014.
In recent years, the playoffs have been marked by upsets and surprise runs by lower-seeded teams. In 2019, the St. Louis Blues won their first championship in franchise history as a team that was last in the league standings in early January.