News
Top 10 Michael Jordan Business Ventures
by Nyden Kovatchev on Jun 07, 2023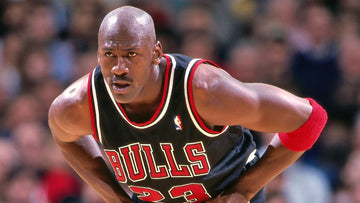 Jordan Brand: Michael Jordan's most iconic and successful business venture is Jordan Brand, a subsidiary of Nike. The brand specializes in basketball shoes, apparel, and accessories. It has become a global phenomenon and is known for its highly sought-after sneakers.

Charlotte Hornets: Jordan is the majority owner and chairman of the Charlotte Hornets, an NBA team based in Charlotte, North Carolina. Under his ownership, the team has seen improved performance and has become a prominent franchise in the league.

Nike: While not directly owned by Jordan, his partnership with Nike has been immensely successful. The Air Jordan line of sneakers, produced by Nike, has consistently dominated the market and remains one of the most popular and profitable shoe brands globally.

Jordan Golf: Jordan owns a golf course called Grove XXIII in Hobe Sound, Florida. The exclusive and private course has gained popularity among professional golfers and high-profile individuals, showcasing Jordan's passion for the sport.

Michael Jordan Motorsports: Jordan established a motorcycle racing team called Michael Jordan Motorsports. The team competed in the AMA Superbike Championship and achieved considerable success, winning races and gaining recognition in the motorcycle racing community.

Jumpman 23: Jumpman 23 is a subsidiary of Nike and serves as the division responsible for producing and marketing Jordan Brand products. It focuses on strategic partnerships, endorsements, and the overall expansion of the Jordan Brand.

MJE Salons: Jordan owns a chain of upscale hair salons called MJE Salons. These salons provide exclusive services to their clients and cater to a high-end clientele.

Michael Jordan's Steakhouse: Jordan has his own steakhouse in Chicago, Illinois, called Michael Jordan's Steakhouse. The restaurant offers a high-quality dining experience, featuring prime steaks and other gourmet dishes.

Hanes: Jordan has had a long-standing endorsement deal with Hanes, a leading clothing company. His association with the brand has contributed to its success, particularly in the underwear and basic apparel categories.

Gatorade: Jordan has been a prominent endorser and ambassador for Gatorade, the popular sports drink brand. His involvement with Gatorade has helped elevate its visibility and marketability, leading to increased sales and brand recognition.