News
How To Become A Sports Fan
by Nyden Kovatchev on Jan 17, 2021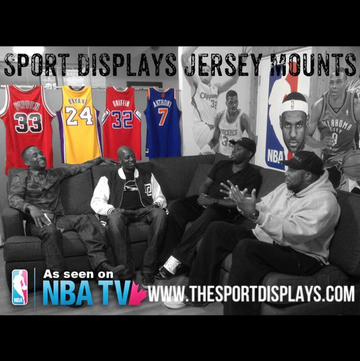 Do sports excite you? Think of becoming a sports enthusiast to be able to support your favorite team and player more intimately. However, note that becoming a sports fan is more than showing your excitement at the stadiums or arena. To others, their sports enthusiasm can meet their needs financially by betting or even securing jobs in sports companies.
Therefore, to become a sports fan takes more than knowing a sport and its players. Below are tips to put you ahead of your journey of sport fan-ship. Read on.
Basic Knowledge of Your Favourable Sport
What's your favorite sport? You should know that every sport has its rules and regulations that you will need to know and understand. The rules and regulations help in determining a winning team. You can look for books or videos online to help you familiarise yourself well with the sport.
Moreover, you can ask a close friend/ relative to explain more about the sport while watching. That way, you will gain more knowledge and build more interest as you enjoy watching with the company.
Follow On the Trending Sports Events
A sports fan is always updated on the current news in the sports world. Well, not of all sports but on the particular sport of their interest. Find the time and watch sports channels like ESPN, BLITZ, and Supersports to follow up or listen to the briefs.
Moreover, you can read in the newspapers at your workplace if you cannot have the luxury of watching television. Besides, with the current technology, everything is at the fingertips. You can browse your sports details on your phone wherever, whenever you please.
Learn the Key Players of Your Sport
You can't be an actual sports enthusiast without knowing the key players in your choice of sports. Better yet, find a favorite and buy a jersey with their name to show support. Because you want to be a real sports fan, you should get a high-quality jersey from shops like thesportdisplays.com to get various great choices.
Conversely, learn more about different key players from wherever you can fetch accurate information. This will enable your participation in sports to talk among other fans and avoid feeling out of place.
Be Part of a Sports Fan Club
This is one of the best ways and places to grow as a sports enthusiast. After all, birds of the same feather flock together. Coming together once in a while with like-minded people will keep you updated and teach you more about being a sports fan and your sport.
Well, it doesn't necessarily have to be a physical or community fan club, but it can also be online. You can join sports fan pages of your choice and engage in many discussions and even meetings. Remember to be honest if you are a beginner to gain more help and support from the experts.
Be a Player
Instead of spending your time doing research and learning, it would help to learn practically. Join local teams and play when you are free and have tournaments. Being part of the sport will enable you to experience the sport and have a better view and understanding. Hence it spikes a more thrilling experience altogether. That way, you will appreciate the sport and the players even more.
A sports fan is something anybody with a keen interest in sports can become. Besides, it has no age restrictions as even the young and old can have a favorite sport and player. Don't ignore your interest in sports and stand out from the masses by being a true fan.