News
May the 4th Be with you Special Deal!!
by Nyden Kovatchev on May 04, 2023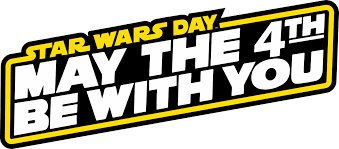 May 4th is often referred to as "Star Wars Day" among fans of the popular science fiction franchise. The origin of this date as a celebration of all things Star Wars can be traced back to a play on words based on a famous line from the movies.
In the Star Wars universe, the phrase "May the Force be with you" is often used as a way of wishing someone luck or goodwill. Fans of the franchise began to adapt this phrase to say "May the Fourth be with you," which is a play on words that sounds similar to the original phrase.
The first known instance of "May the Fourth be with you" being used as a Star Wars-related slogan was in 1979, when the UK's Conservative Party took out an advertisement in a London newspaper to congratulate Margaret Thatcher on her election victory. The ad read, "May the Fourth be with you, Maggie. Congratulations."
In subsequent years, fans of the franchise began to use May 4th as a day to celebrate all things Star Wars. The date has since been officially recognized by Lucasfilm, the production company behind the Star Wars movies, and it is now celebrated by fans around the world with events, merchandise releases, and more.
Overall, May 4th has become a fun and festive day for Star Wars fans to come together and celebrate their love of the iconic franchise.
At Sport Displays we love May 4th and Star Wars so for today only we are offering a very special promo code: may4th which will give you Free Shipping and a Huge Discount on all of our products in store! Also, anyone that orders will go into a contest to win a BABY YODA!!