News
Mini Bat Holder from Sport Displays is finally here!
by Nyden Kovatchev on May 31, 2022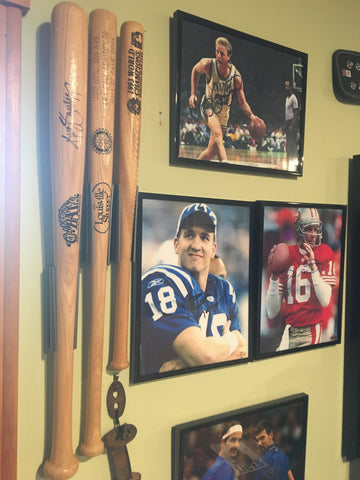 If you are a baseball fan and you are looking for a way to display your favorite baseball bat or mini bat, Sport Displays Bat Mount is now available! Our Mini Bat and Baseball Bat Mount can mount your bat to the wall diagonally, horizontally or vertically using 3M Command strips or the two screws provided.  Easy to install, easy to use and even offers fast access on game day if you need to!
Sport Displays now has the only mini bat rack or mini back holder on the market so check it out today!