News
Sport Displays Partners with Doug Gilmour and the DG93 Team!
by Nyden Kovatchev on Apr 06, 2021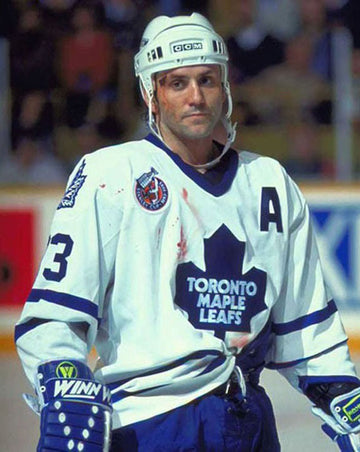 If you are a hockey fan in Canada or the US you likely know the name of Doug Gilmour! Doug is a Canadian former professional ice hockey player. He played 20 seasons in the National Hockey League (NHL) for seven different teams. Gilmour was a seventh round selection, 134th overall, of the St. Louis Blues at the 1982 NHL Entry Draft and recorded 1,414 points in 1,474 games in the NHL between 1983 and 2003. A two-time All-Star, he was a member of Calgary's 1989 Stanley Cup championship team and won the Frank J. Selke Trophy as the NHL's best defensive forward in 1992–93. Internationally, he represented Canada three times during his career and was a member of the nation's 1987 Canada Cup championship team.  Doug on and off of the ice is a true legend and natural leader and we are so happy at Sport Displays to be able to work alongside him!
Check out www.douggilmour.com for some amazing apparel from his new DG93 collection! And of course if you need a way to hang, display or show off your favorite DG93 apparel or hockey jersey we at Sport Displays have you covered!