News
The Sport Displays - Innovative uses for the Jersey Mount
by Jamie Ramsden on Jun 12, 2016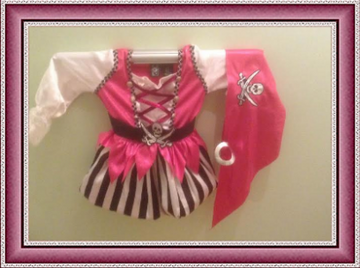 Decorate Your Child's Room and Create a Lasting Memory
Kids, they grow up so fast, almost in a blink of an eye. Remembering their first birthday, first jersey, first Halloween or first Christmas becomes tougher and tougher to do as they grow older every year. Sport Displays Jersey Mounts are a great way to hold onto that moment a little longer while creating a lasting keepsake. Decorate your child's room with their favorite outfit, jersey or costume. Brand the Jersey Mount with their birthdate, their name or even an image of how they looked while wearing their costume or jersey during their first game.

Sport Displays Jersey Mounts are the only way to proudly decorate a room while creating a memory that lasts forever.
The Most Affordable and Best Way to Hang a Jersey
Sport Displays Jersey Mounts are the easiest and most affordable way to proudly show off your favorite jersey, uniform, sweater, t-shirt or costume. With its unique design the Jersey Mount is the only hanger on the market that can be mounted to any surface! That's right it can be mounted to glass, plastic, cement, pull up banners, signs, trade-show caging, brick, cars, windows and of course to either wall or ceiling!
The innovative mount design Sport Displays Jersey Mounts offers, allow you to make every day into game day with its #MountSnapHang feature. Simply snap the jersey Mount rod on and off to gain access to your favorite jersey.
>Decorate your children's rooms with their favorite jersey, costume or outfit! Create your man cave at an affordable price! Hang it from either the wall or ceiling!
Want to make the Jersey Mount personal? That's right you can brand the jersey hanger with names, numbers, slogans, quotes, stats, images, or logos. Put your child's stats on the jersey hanger to create a lasting memory and keepsake. Let everyone know that your child was born a (insert team name here) Fan!
Who will buy The Jersey Mount?
Everyone!!
This is a question we thought we had answered until a month ago! Originally, Sport Displays created the Jersey Mount for one reason and one reason only, which was for sport fans of all ages to proudly and professionally hang their favorite jersey, t-shirt, or sweater to either the wall or ceiling at an affordable price! It wasn't until we introduced our product to retailers, buyers and our consumers that we learned that our Jersey Mounts can be used for much more including;
Hang up all jersey types and styles.
Use for display in retail stores for t-shirts, sweaters, jackets, dresses, jewelry, scarfs and much more!
Kids room to hang up their favorite costume or outfit.
Military, Police, Fire and all other uniforms.
Cheerleading outfits.
Use it for camping to hang towels and bathing suits.