News
Jersey Mount Displays --use them in shadow boxes or anywhere else!
by Nyden Kovatchev on May 15, 2018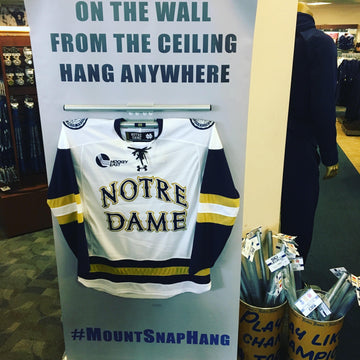 Jersey Mount Displays are so universal they can be mounted to absolutely any surface type including the ceiling or even inside of shadowboxes.  With its unique design you can install the Jersey Mount using 3M Command Strips! No screws necessary! This product is perfect for home décor, offices, fan caves, basements and so much more.
If you are watching the NBA and NHL Playoffs then you will definitely want to use the Jersey Mount to hang up your favorite team apparel after you are done watching the game! visit us at, www.thesportdisplays.com